Alison and Paul
Alena at Gentle Flowers was just sensational. Not only did she provide the most beautiful flowers for my wedding, but her friendly, reliable and efficient service went above and beyond my expectations. She was extremely accommodating when I had to postpone my original date due to Covid, and carried everything over to the new date. Her creative flair and talent are just awesome. I thoroughly recommend Alena at Gentle Flowers. You will not be disappointed. 💐
Alison
Florence and Shaun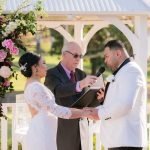 What I can I say about gentle flowers? Alena has been nothing but the best of all florist that I've met. I only met her once I told her exactly what I wanted and she went above and beyond what I wanted.
Thank you so much for making my day extra special with the beautiful flowers you've put together. Nothing but amazing. You won't be disappointed in her work, she's very professional.
Thank you Alena
Florence
Alena did a fantastic job
Alena did a fantastic job on our flower boquets and corsages for our wedding. They were really beautiful! Great service and communication too. Thanks Alena 🙂
Hashini and Clifford
Monica and Mark
Had our wedding recently on Saturday 4th August. Alena delivered the flowers herself to my house on the day of the wedding! I felt so privileged to meet her! She handed me my bouquet and I couldn't let it go. It was absolutely beautiful. Words cannot describe. I gave her the colour scheme and she worked her magic!! It was everything I asked for but she gave it 10times more. I was extremely thrilled and over the moon. I am still so stunned and amazed! The bridesmaids posies and church setup were incredible! I am lost for words. So beautiful and terrific job!!!!!
I highly recommend Alena and her team to everyone!
Thank you so much for you service. You're a gem and a beautiful person. I am so grateful to meet you personally! xxx
Monica Morales-Kho
Most stunning flowers I have ever seen!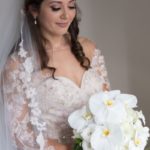 Alena, thank you so much for your beautiful handiwork for our wedding day. Your flower arrangements are the most gorgeous ones I have ever seen and we couldn't be happier with how you styled our wedding. Our guests could not stop complimenting the flowers! Thanks again,
Angela and Alexander
PS we will be sending through some photos when we get some. Simply stunning work!
Angela McEncroe
Bela and Athanasios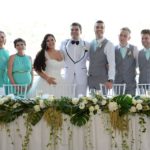 A few words about my family florist. Alena was just as amazing as her flowers! She was always easy to get in touch with. She even insisted on driving the flowers over an hour away to ensure they were fresh and well taken care of the day of the wedding. She made the bridesmaids, parents and My absolutely gorgeous bouquet exceeded my expectations. She brought the ceremony to life with the flowers and my guests from reception was fighting who is gonna take flowers home. Thank you so much for your beautiful touch. Can not recommend her enough!
Bela and Thanasi Kalavritinos
Alisa and Lee
Alena, I would like to thank you very much for an amazing flower arrangements, bouquets and hair pieces that you have done for my Big Wedding Day. I was very amazed, how flexible she was, it was a short notice (10 days before the wedding!) and we agreed on a great flower arch, but then due to some circumstances we had to change in to completely whole new set up (just 3 days before an actual event). Alena did it! It's looked amazing and everything was like I wished for! I am recommending this great professional to everyone! It's very easy to work and communicate with Alena and very quality service & product!
Alisa and Lee Lancaster
Bec and Craig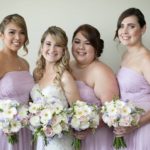 Alena is an incredibly talented florist. I was absolutely blown away on my wedding day when I saw the stunning bouquets she had made. From the very first point of contact right up until my wedding day, Alena was very easy to talk to and deal with as a service provider. She was always prompt, warm and understanding and went above and beyond to ensure my vision was portrayed exactly how I wanted it to be. The moment I saw my special bouquet on my big day a few weeks ago, my immediate thought was: "This flower arrangement is so me!" I couldn't get over how stunning the bouquets were and I don't even know how she was able to get my personality into the bouquet having never met me, but she did! I wanted soft and gentle flowers and the arrangements were exactly that. Stunning ranunculus as the focal point with soft pinks, purples, creams and pops of lilac and greenery throughout made for an incredibly beautiful bouquet. I am so happy with all the bouquets and buttonholes she made and it completely matched my personality. Alena was on time with delivery and very reliable throughout. I highly recommend her services to any future brides. Your search for a florist should start and end with Gentle Flowers! What a wonderful, talented young lady Alena is! Thankyou, thankyou, thankyou!!!
Bec and Craig Sparke
Karisha and Daniel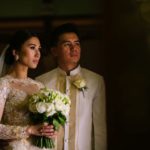 Alena, you have made my wedding look incredible!! The flowers arrangements and bouquets were such perfection! You've absolutely nailed it! Thank you so much for everything and you are such a wonderful person to work with! Xxx
Karisha Tumbel Bables
Stunning flowers that exceeded my expectations!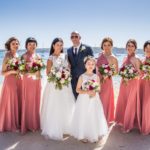 From start to finish Alena understood my wedding 'vision' and was prompt in answering all my questions and open to my suggestions. If there were any changes to be made it was effortless and the result proved to be beyond my expectations. The colour scheme matched the bridesmaids, the decor and just popped of elegance and beauty. I am so grateful to Alena.. even whilst typing this I'm getting quite emotional. It was so lovely to meet you too Alena.. Thanks again!
With Love,
Mr & Mrs Leahey xxxx
Carmelle Marie Leahey
Wedding of our dreams!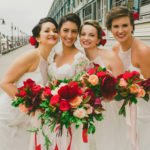 We were super demanding with the flowers for our wedding realising that they can really have a difference to the overall day. I'm sure we stressed Alena (and her team) to the limit, but she totally delivered – the flowers were truly breathtaking and beyond our wildest hopes. We had a budget that we stuck to, but got mountains of flowers – it looked as if we'd spent millions on them.
There's a lot of special things to remember about a wedding but the colours, smell and arrangement of the flowers will last a lifetime.
Thanks Alena for being so dedicated to our day.
Daniel and Julia
Evgenia and Dmitriy
Alena is the best florist I have ever met. She is very professional and listens clients carefully. Her talent is a God's gift!
Evgenia
Jess and Jack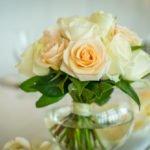 Hi Alena,
Just a quick note to say thank you for setting up the beautiful flower arrangements for our wedding party last Saturday at L`Aqua. We received many compliments. It was truly a special day!
Jess & Jack
Mila and Dan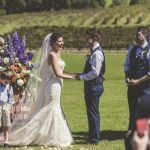 If you want someone who is experienced, flexible, honest, and willing to go above and beyond you want Gentle Flowers and Alena. I haven't got the faintest clue about flowers, and Alena really cared and spent the time and energy to produce what I imagined. It was a hot and humid week in March and our wedding day was no different. She did the groomsmen boutonnieres, bridal bouquets, ceremony barrels, flower girl halos, and many more compositions in absolute crazy conditions. I knew I was in good hands and because I had no experience, fully entrusted her design instinct. I am so glad I did because she took my inspirations to another level. I am forever grateful that she was part of my wedding team. She was a major reason why I didn't worry a bit during our wedding. Thank you, Alena!
Mila Bergin
Nata and Vlad
One of the best florists you can ever find. Bouquets and decoration of my wedding was spot on. Amount of complements about the flowers was overwhelming and the venue looked stunning. It was super easy to work with Alena as she had an answer to all my ideas and questions I threw at her. Nothing was too hard or impossible.
Nata Alouker
Evija and Ivan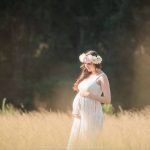 Loved Alena's artistic work! Can clearly sense that her heart and passion is placed is in the right place, which helps her to deliver a unique and incomparable result. I found Alena very easy to work with. Looking forward to ordering something in the future again.
Evija Pastuhova
Natalia and Nickolas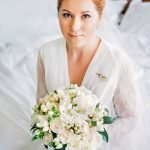 A absolute pleasure to work with, very professional. She exceeded our greatest expectations and made our wedding day unforgettable.
Nickolas Butler
Photographer review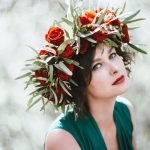 Most amazing and professional florist I've ever met. Very flexible with budget, full of ideas, always fresh flowers and can literally make anything! Thank you Alena for being my florist for so many projects, personal events and a great person to work with. Highly recommend. She is the best! X
Studio Colibri
Elena and Tasos
Flower crowns were stunning ! Thank you Alena X
Elena SB
Mariana and Rod
Many thank to Alena for the magnificent wedding bouquet. It was really awesome!
Mariana and Rod